The ECOESC is pleased to be entering its 8th year of Chinese language instruction, and our 4th year as a Confucius Institute program. One of only five K-12 based Confucius Institute programs in the United States, we feel honored and privileged to be able to bring Chinese language and culture programs to our member districts through such a large international network.
Through a large video conferencing network, we deliver high quality Chinese language and culture instruction daily to approximately 900 students per year. With 6 native Chinese speakers on staff, students are learning Chinese through conversations, listening, speaking and writing activities daily, affording students the ability to learn another language in a native environment. Our curriculum and course of study is aligned to the National World Language Standard published through ACTFL, and closely aligned to Ohio's Model Curriculum for world languages. In addition to learning Chinese through immersion experience, we offer cultural events and the ability to travel to both chinese communities and also to take trips to China in order to study abroad.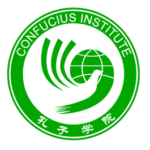 The ECOESC Confucius Institute is part of the College Board/Hanban Confucius Institutes and Classrooms networks, made up of 5 Confucius Institutes and a network of 15 Confucius Classrooms. The Institutes include:
Broward County Public Schools, Florida
Houston Independent School District, Texas
Davis School District, Utah
Clark County Public Schools, Las Vegas, Nevada
Through this College Board network we collaborate on school-aged Chinese projects, trips, cultural opportunities and language-building experiences.
Current Schools
Brown County ESC

Coshocton City Schools

Dover City Schools
East Holmes Local Schools
Licking Heights Local Schools
North Canton City Schools
Riverview Local Schools
Reynoldsburg City Schools
State of Vermont
Tri-Valley Local Schools
Tuscarawas Valley Local Schools