What is the purpose of BAC?
Business advisory councils (BAC) foster cooperation among schools, businesses and the communities they serve. This work ensures that the work of educators aligns with the needs of businesses. This cooperation can make a local education system more aware of the local labor market; promote workbased experiences within businesses; and help students prepare for successful learning and employment opportunities.
Business advisory councils include regional business leaders who are familiar with business and industry needs. Members partner with district leaders to plan and carry out the council's work.
The East Central Ohio ESC services as the lead for the Business Advisory Council (BAC) for many of our local school districts.  Please find below a link to the BAC Joint Statement and information about the BAC.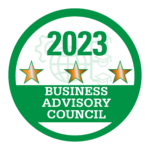 Barnesville Exempted Village School District
Bellaire Local School District
Bridgeport Exempted Village School District
Cambridge City Schools
Claymont City School District
Conotton Valley Local School District
Dover City School District
Garaway Local Schools
Indian Valley Local School District
Martins Ferry City School District
New Philadelphia City Schools
Quaker Digital Academy
Quaker Prepatory Academy
Rolling Hills Local School District
Shadyside Local School District
St. Clairsville City School District
Tuscarawas Valley Local School District
Union Local School District
Check out this link to the Ohio Department of Education for more information.