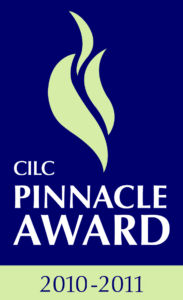 The ECOESC has a number of video conferencing sessions available to school districts. Pricing for all sessions, for anyone not a part of the TEC-LINK consortium, is $90 per session. Please Note: Spending Time with a Pilgrim sessions are $115 per session. There is a limit of 35 students per session, and your sessions are available in an on-demand fashion. That means you can request our programs for a time and date that fit your classroom needs. All programs must be booked through CILC (www.cilc.org). There may be an additional charge for class sizes over 35 especially for those sessions involving materials that are sent out. Please contact us for specific pricing for larger groups.
TEC-LINK Members: feel free to contact us with any program suggestions. We gladly create custom units for your classrooms!
You may not record any video conference session without prior written approval from the ECOESC.
Please see the calendar at the bottom of the page for video conference availability.