ECOESC Technical Services
The East Central Ohio ESC offers technology products and services to K-12 schools, nonprofit, county government, and local government agencies within the Northeast and East Central Ohio region.  The ECOESC has been providing IT services to public agencies for over 15 years and hold a number of IT certifications and have partnerships with world-class leaders in storage, network, security and equipment.
Technology Services Available
IT project management and consultation
24/7 performance monitoring of network and servers
Remote and onsite technical services
Comprehensive helpdesk reporting
IT Coaching / Mentoring
Web & database development
Video conferencing support
Audio-Video room design and automation
Federal E-Rate consulting
Co-operative technology purchasing
IT vendor management
Managed wireless and network services
Managed backup services
Managed websites
Managed Cyber Security
Cloud-based virtual servers
Cloud-based faxing services
The East Central Ohio ESC has distinguished itself as a leader in cloud adoption in the public sector by completing all the necessary requirements to be an AWS Select Tier Partner. Our team can assist with cloud adoption for virtual servers, applications or disaster recovery.



The East Central Ohio ESC maintains Silver Partnership Status with Kaseya / Datto, a word class leader in remote monitoring, networking, backup and automation.  Our partnership with Datto allows our staff to deploy custom solutions to ensure your environment is operating at peak performance.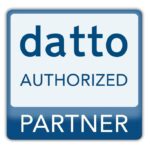 Troy Caldwell
Asst. Director of Technology
Phone: (330) 308-9939
Email: troy.caldwell@ecoesc.org
Frank Ferrel
Asst. Director of Technology
Certified AWS Cloud Practitioner
Phone: (330) 308-9939 ext 8450
Email: frank.ferrel@ecoesc.org
Desktop as a Service (DaaS)
Desktop as a Service (DaaS) is a cloud computing service that enables users to access virtual desktops and applications from anywhere and on any device with an internet connection. With DaaS, users don't need to have high-end hardware or local software installations to run resource-intensive applications because all the computing power is provided by the cloud.
Virtual desktops are created on servers in the cloud and users can access these desktops remotely via a secure internet connection. This enables users to have a consistent and centralized computing environment regardless of the device they are using. DaaS providers typically offer a range of pricing plans based on the number of users and the amount of computing power required.

The East Central Ohio ESC utilizes AWS AppStream 2.0 to provide schools access to a variety of software packages.  Software can include Microsoft Office, Adobe Creative Cloud, Autodesk AutoCAD, Inventor and more!
In April 2021, PLTW released official images for use with AWS AppStream 2.0.  This allows PLTW schools access to the required software for PLTW curriculum without the expense of lab computers or with the flexibility of providing access to these applications to students in the evenings and weekends! 
Read more.
Fully Managed Desktop Experience
The ECOESC will setup and manage all end-user desktops provide a completely hands-off experience for the school district.  With Google or Microsoft SSO, we can provide students a streamlined, branded experience for access to applications they may normally require a powerful PC to run!
The East Central Ohio ESC assists our districts in a number of ways to support online education.  Our video support team assists teachers and provides training and best practices in Zoom and Google Hangouts.  Our online education team supports districts in multiple counties with the acquisition and management of several online learning software packages. Lastly, we assist our consortium of districts in the registration and daily management of online learners across our learning platforms which include live instruction over video conferencing and asynchronous learning using one of a couple of platforms and curricula we have access to.
Our training staff is able to provide a variety of professional development both on-site and virtually. In addition to training on products such as Google G Suite for Education, Microsoft 365, Viewsonic, and SMART Notebook, we can provide customized training on any number of other products. Workshops can also be offered for graduate credit through Muskingum College, Ashland University, and Franciscan University.