Ohio ESC Association to Recognize Educational and Community Leaders at Award and Recognition Program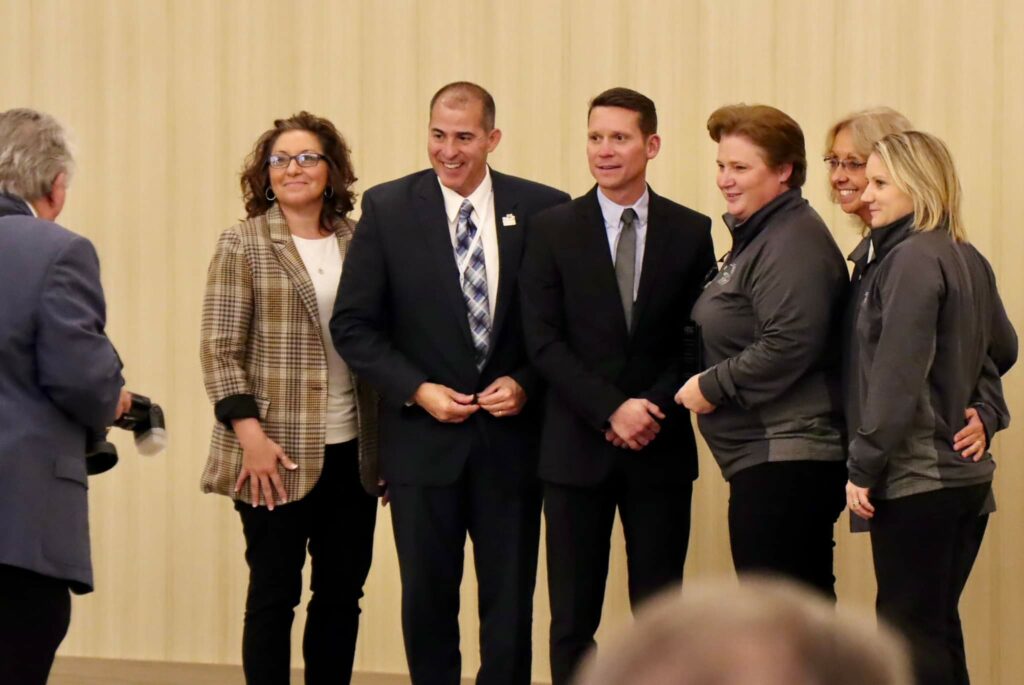 Columbus, Ohio – On Monday, November 14, 2022, the Ohio Educational Service Center Association (OESCA) recognized 35 educational and community leaders from across the state for their commitment and dedication to their local communities, educational service centers and Ohio's K-12 education system.
The awards were presented during the 36th Annual Ohio ESC Association Awards and Recognition Program, which is held in conjunction with the Ohio School Board Association's annual Capital Conference. The recognition program was implemented in 1985 to recognize outstanding educational service center (ESC) and school district board members and community leaders. Over the past 36 years, OESCA has recognized more than 1,250 board members, educators and community leaders during this event.
This year's award recipients include ESC and district board members, county commissioners, a county health director, ESC staff, two retired ESC superintendents, State Representative Don Jones and other community leaders.
"This program symbolizes the very heart and essence of Ohio's 51 Educational Service Centers – pooling exemplary leaders, community resources, business, industry and government together to better serve Ohio school districts and Ohio's youth regardless of where they live and attend school," stated OESCA Executive Director Craig Burford.
The East Central Ohio ESC nominated the Pritchard Laughlin Civic Center as an awardee of the Outstanding Leadership Award. "As a neighbor and partner, the Pritchard Laughlin Civic Center has been nothing but supportive of the East Central Ohio ESC," stated Randy Lucas. "In the past two years, the center has hosted numerous events for the ESC–notably, the first annual Guernsey County Reading Festival." The Award Program, which includes award categories and definitions, and full recipient information, is available on the OESCA website (www.oesca.org -> Awards -> Capital Conference Recognition Program). Ohio's educational service centers (ESCs) provide school districts with professional development, technology, support, planning, and administrative services that help improve student learning, enhance the quality of instruction, expand access to resources, and maximize operating/fiscal efficiencies. The Ohio ESC Association (OESCA) supports, educates and advocates for Ohio's ESCs. www.oesca.org